Cardiff, the capital of Wales, is one of the most popular places to visit in the UK. The city is bustling with exciting new events and attractions suitable for all ages and budgets, it's known for its historic castles, sports, art, entertainment, buzzing nightlife, amazing culture, and rich local cuisine. In a nutshell, there is a lot to do and enjoy in Cardiff, and you will not regret spending your time here. Besides, there are plenty of places to stay, and you can make your choice depending on your needs, budget, and interests. Below is a rundown of some top places to stay in Cardiff.
Cardiff City Center
Cardiff city centre is located south of Cooper's Field and Cardiff University. The compact city centre is known for great international cuisine, international designer stores, international rugby, and the historic Cardiff Castle. In a nutshell, by choosing to stay in the Cardiff city centre, you can get to get to visit Principality Stadium (known for hosting international rugby games), enjoy a world-class shopping experience, and visit some historical sites to learn the history and culture of Wales in general and Cardiff in particular.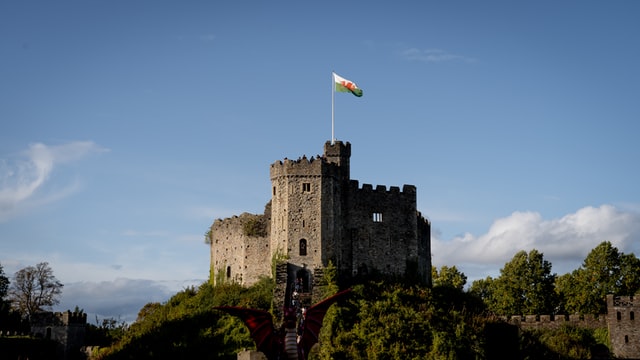 Newtown
Newtown is a thriving business centre with a lot of international hotels, pubs, shops, and restaurants. It is known for having many family-friendly hotels and leisure facilities for kids, making it an excellent place for families to stay.
Riverside
If you want to stay away from the hustle and bustle of the Cardiff city centre, you can choose to stay in Riverside. This historic suburb located on the west bank of River Taff is known for the Riverside Farmers Market, which attracts people from around the city every Sunday. Staying in Riverside will give you a better feel of the city's culture as compared to the city centre, and you will still be able to access the city centre easily, even by foot.
Cardiff Bay
Cardiff Bay is one of the United Kingdom's premium waterside leisure and business centres. It is also an excellent destination for families. While there, you can try water sports such as paddle-boarding, white-water rafting, kayaking, and canoeing. If you do not want to get yourself wet, you can try wall climbing.
Ely
Ely is a community located about 5 miles to the west of Cardiff city centre. Its appeal is being located away from the busier tourist areas while having easy access to everything Cardiff has to offer. Ely has several shopping parades with big supermarkets, small shops, and local businesses. It also has many high-quality serviced apartments, including the spacious Affinity Apartments, which are perfect for business travellers and contractors as well as a family city break. Ely is located close to the A48 which makes it ideal for travelling the short distance into Cardiff city centre or out to Canton and the rest of South Wales via the M4.
Butetown
Butetown is tucked between Lloyd George Avenue and River Taff, to the south of Cardiff's main train station. It is a multi-ethnic neighbourhood, and its diversity makes it an exciting destination. Other attractions in Butetown include the Pierhead Building, a variety of cuisines, and beautiful music and style you will hear and see on the streets.
Atlantic Wharf
Atlantic Wharf is surrounded by Butetown and Newtown. It is also an excellent destination for families. Its main attractions include the Red Dragon Centre, the Craiglee Drive Children's Playground, and the Taff Trail, among others. Besides, Atlantic Wharf is just a ten-minute walk from the city centre and only a twenty-minute walk to the Cardiff Bay waterfront.
The Bottom Line
If you are planning to visit Cardiff, there are many amazing places you can choose to stay, depending on your interests and budget. Feel free to contact Propertri today for more information on our Cardiff-serviced apartments. Whether you are visiting Cardiff for leisure or business, you can count on us to find you an excellent place for you to enjoy your stay.