If you are coming to Cardiff for business coworking spaces offer superb facilities. You can rent a desk or private office for anything from an hour to a day, a week or longer. All of these co-working spaces are within easy reach of our serviced apartments in Cardiff.
Tramshed Tech
Tramshed Tech is the home to tech startups in Wales specialising in supporting tech, digital and creative industries. It is the fastest growing business incubator in Wales and home to over 50 startups.
Address: Unit D, Pendyris St, Cardiff CF11 6BH
Regus Cardiff Bay
Regus Cardiff Bay is set in Europe's largest waterfront development, this office space offers stunning views across the bay which you can enjoy from the terrace. Mermaid Quay is on your doorstep with plenty of restaurants, bars and shops.
Address: Regus House, Falcon Dr, Cardiff CF10 4RU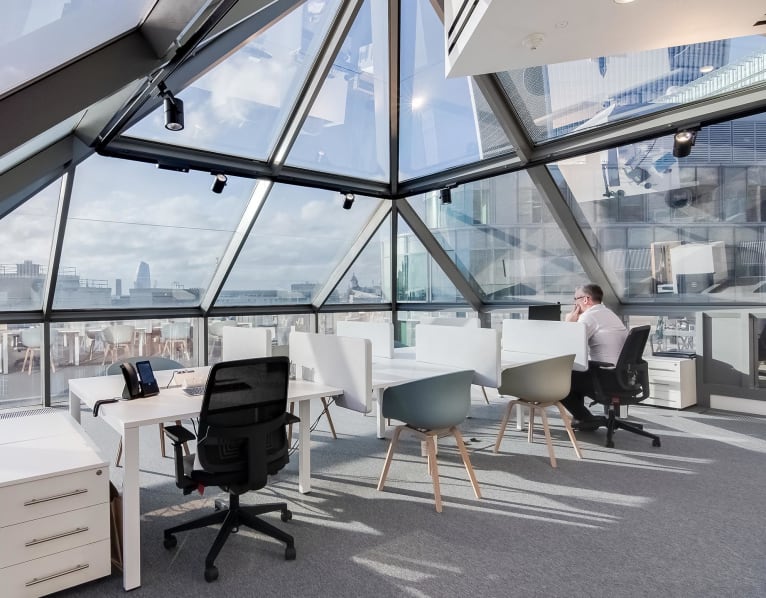 The Arcade Vaults
The Arcade Vaults offers people the chance to play and learn about retro video games in around various venues in Cardiff. The co-working and events space is tailored for anyone interested in making games but open to everyone to experience.
Address: 27-31 High Street Arcade, Cardiff CF10 1BB
Space2B
Space2B at The Maltings is a business hub in Cardiff city centre; offering state-of-the-art serviced offices, steeped in heritage.
Address: The Maltings, East Tyndall Street, Cardiff, CF24 5EA
Welsh ICE
Welsh ICE (Innovation Centre for Enterprise) provides co-working spaces, office space and meeting room hire aimed at businesses that recognise the value of an inspiring environment.
Address: Britannia House, Caerphilly Business Park, Van Rd, Caerphilly CF83 3GG
Tec Marina
Tec Marina is located in Penarth Marina (just outside of Cardiff) and offers private fully-furnished offices of various sizes. Rent office space and meeting rooms in one of Wales' coolest innovation hubs.
Address: Terra Nova Way, Penarth CF64 1SA,
IndyCube
IndyCube is a community-owned network for independent workers, supporting freelancers, contractors, home-workers and the self-employed. Providing a place for Cardiff's creatives to get out of the house and into a working environment. 
Address: 4 Trade Street Lane, Cardiff, CF10 5DR
Gloworks
GloWorks is located in the heart of Porth Teigr in Cardiff Bay, overlooking the water and adjacent to the BBC studios.
Address: Porth Teigr Way, Cardiff Bay, Cardiff CF10 4GA
Rabble Studio
Rabble Studio is a community-focused coworking space in Cardiff Bay. Offering shared workspaces & studios for freelancers, small businesses and remote workers.
Address: 103 Bute St, Cardiff CF10 5AD