If you are coming to stay in Newport with Propertri we recommend visiting one of these pubs. There's a great mix of different types of pubs to experience from 15th-century pubs to modern craft brewers. There are places with plenty of outside space for when the sun shines. All of the pubs here have been chosen for offering quality beers, nice food, a great atmosphere and friendly staff.
The Potters
The Potters on Upper Dock Street has a rooftop beer garden where you can enjoy cocktails or a beer after a shopping trip to Friars Walk. The food is always good value for money, well cooked and tasty. There's live music too – perfect for the summertime.
Where to find it: 22-24 Upper Dock Street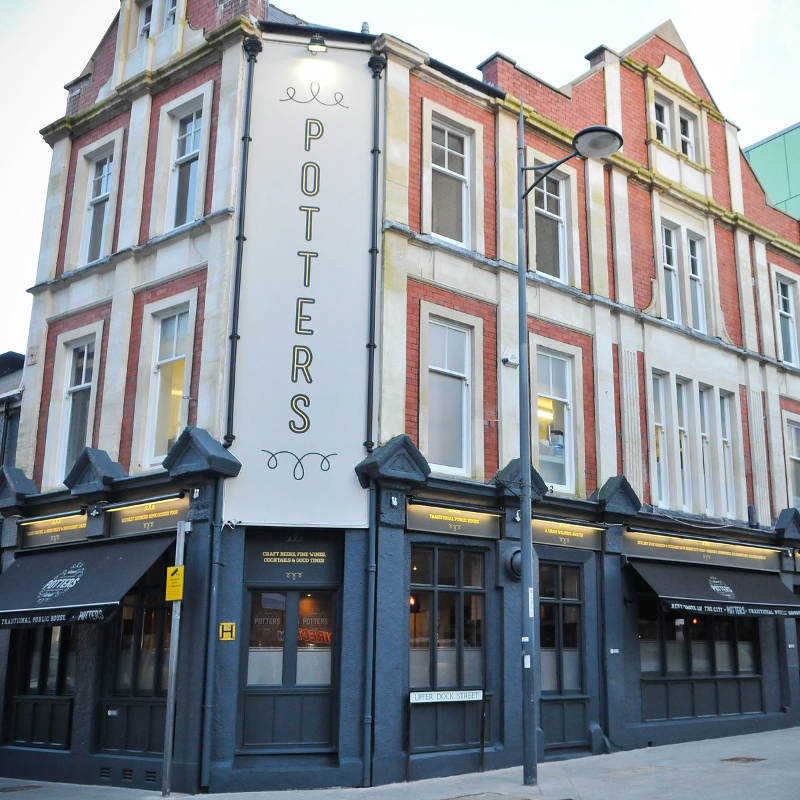 Man of Gwent
The Man of Gwent on Newport Road is renowned for big portions of delicious food and their friendly bar staff. Families are made to feel welcome so bring the kids. This is the place to celebrate a birthday, anniversary or just call in. Superb service from attentive staff.
Where to find it: Chepstow Road
Pen & Wig
The Pen & Wig features a spacious outside area with a laid-back atmosphere. Expect prompt service from the friendly bar team. Dogs are welcome, drinks are reasonably priced. If you want to guarantee a table, make sure you book as it gets busy.
Where to find it: 22-24 Stow Hill
Ye Olde Murenger House
Ye Olde Murenger House has been on the High Street since the 16th century and it's still one of eth best pubs in the city centre. Like most Sam Smith's pubs, this is an old-fashioned boozer with loads of character. Travel back in time, enjoy fine ales, and relax.
Where to find it: 52-53 High Street
Tiny Rebel Brewery
The Tiny Rebel Brewery is an award-winning brewery in Newport City Centre. This place is a hive of activity partly due to the perfect location close to the train station, bus station and taxi ranks but mostly due to quality craft beers including the Champion Beer of Britain.
Where to find it: 22-23 High Street
St Julian Inn
If you are looking for drinks with a view the St Julian Inn is the place to go especially when the sun is shining. There is a balcony overlooking with outside seating area overlooking the river Usk. Expect local ales, great pub food and live music on a Friday afternoon.
Where to find it: Caerleon Road, NP18
The Red Lion
Looking for traditional Welsh pub food? This is the place. Try the faggots, peas and mash with gravy. If you are staying in our Newport accommodation, you can walk to Caerleon along the river Usk or jump on the bus – it's a 15-minute journey. You'll find the Red Lion in the CAMRA guide so you can expect to find good quality real ales when you get there.
Where to find it: Backhall Street, Caerleon
The Dragonfly
The Dragonfly was renovated a few years ago to restore the pub to its former glory. It's just off the M4 so a great place to stop for lunch when heading in or out of Newport. You can book a table online to enjoy a fantastic Sunday roast with perfectly cooked veg and tender meat.
Where to find it: Lakeside Drive, Duffryn
Ye Olde Bull Inn
Another pub to visit if you are heading out to Caerleon, find it on the high street. Ye Olde Bull Inn dates back to the 15th century so it has a fascinating history and it's full of character. A great selection of drinks – enjoy real ales, a glass of Pinot Grigio, a nice gin and tonic, whatever takes your fancy.
Where to find it: High Street, Caerleon